Why should I hire a professional makeup and hair artist for my wedding day?
Frankly, you do not have to be a professional to do your own hair and makeup everyday and are perfectly capable walking out of the house looking super cute. So when you ask, "Can I do my own hair and makeup on my wedding day?" the answer is yes. If you ask, "Should I do my own hair and makeup on my wedding day?" The answer is probably no.
In this blog, we will discuss a few reasons why it is best to hire a professional makeup and hair artist for your wedding day.
1. Picture Perfect Makeup
The way you do your makeup day to day may look beautiful to the naked eye, but have you ever taken a picture and feel like you look like you have NOTHING on?! That's just on an iPhone, imagine on a professional camera with a powerful flash or under harsh sunlight. Professional makeup artists know exactly how to layer your makeup beautifully to find the happy medium between a stunning glowing look in person, and a flawless finish for pictures. Chances are you want these pictures for years to come and may only want to do this once, so make it count. Also, in case you are a cry baby like me (or simply fall victim to what we call Miami weather), a professional makeup artist will make sure all of your makeup is weather resistant and long lasting.
It's worth mentioning that a professional will have the tools, expertise and all kinds of secrets you probably haven't seen on YouTube. A lot of the brands found in a pro kit aren't found at your local makeup store. You many not recognize a lot of the brand names because they are professional and not consumer based. These brands have amazing blend-ability and finishes; they are high performance and unmatched longevity power.
2. Choose the Right Hairstyle for You
There are so many hair styles to choose from. Pinterest and Instagram seem to have a never ending supply of ideas. How to decide which style will work for you? A professional hair stylist can help you narrow down what kind of look will match your wedding dress, makeup, jewelry and overall aesthetic. If the artist is good, he/she will catch your vibe. A pro will also be able to make sure your hairstyle lasts all night long and looks perfect until your grand exit!
Another point worth mentioning: The sweet hairdresser who's familiar with your hair and has been doing your hair for years may be super bomb at cutting and coloring your hair— but you want to make sure she's equally trained and talented at styling. Trust me, it is not the same thing!
3. You Literally Deserve It
You don't get married everyday and you deserve to feel like the absolute queen that you are on your wedding day! Sit back and chill while a professional hair and makeup team gets to work. Put on some music, drink some mimosas and enjoy spending time with your friends and family. You're super worth it, don't you forget it.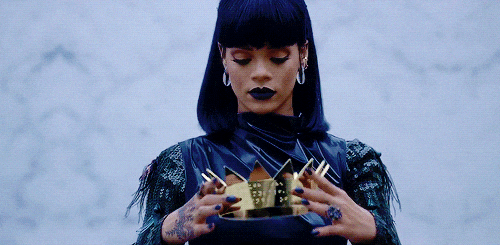 4. Your Face in EVERY Picture
You are paying a pretty penny for a photographer to capture stunning shots of your wedding day. Even if the photographer is a friend and you are getting a great deal, the point is you want stunning pictures and you want to look stunning in them. That pretty face of yours is going to be in almost every picture and you know what they say: If you look good, you feel good. That confidence is translated onto your pictures. Also literally, if you look good…then you'll look good in the pictures. What's a stunning scene where you are the main character if you feel underwhelmed when you look at yourself? Also, it helps if your bridal party and moms have their makeup and hair professionally done so that there is a sense of cohesiveness in your picture. Once the wedding has come and gone, you will walk away with beautiful memories to show your kids or pass down to your fur babies. Make sure you feel absolutely gorgeous. By hiring a professional makeup and hair artist that specialize in weddings, you will have that in the bag.
5. One Less Thing to Stress
Think about those times you had to be somewhere and your mood went south because your hair was misbehaving or your liner was crooked. Now multiply that feeling of frustration times a million on your wedding day! There are so many things going on during your wedding day, the last thing you want to worry about is your hair and makeup. I suggest finding an artist to come to you. This will allow you to enjoy your morning with your friends and family.

There are never ending aspects to wedding planning. It can be a lot and the invoices sure do pile up. But the most important investment you make for that day should be in YOU. After all, you are kind of the whole point of the day! Adding a pro makeup and hair artist to the top of your checklist is something you won't regret. Looking and feeling beautiful and having the confidence you need on one of the most important days of your life is priceless.
With Love,
Simonet (your favorite makeup artist)